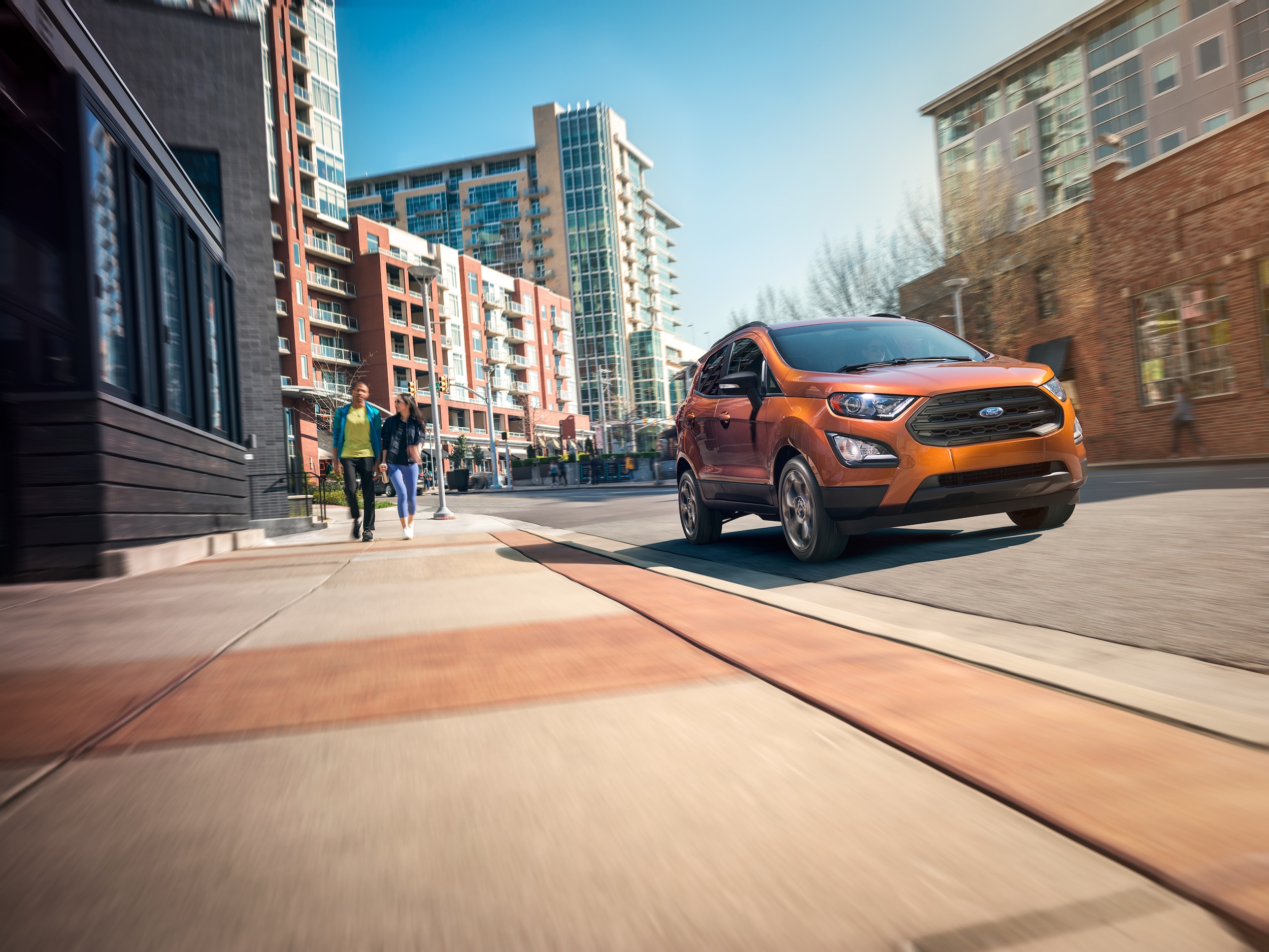 ​
The new Ford EcoSport S features some impressive safety technologies that not only function harmoniously with you but assist you in feeling confident and in control of your surroundings. The Ford EcoSport S now features the latest technologies from Ford including the new Safety Canopy. To learn more continue reading.
About the Safety Canopy System
The Ford Canopy System is a connected group of side curtain airbags in the front and on the sides of the rear vehicle. These airbags run from the intermediary airbags and to the side airbags that stretch over the passenger seat. They offer more cushioning in the unfortunate event of an accident. They work to keep the driver and the passengers better shielded from harm.
How this system works is it will set off the airbags during specific kinds of impacts that are measured by their severity. The airbags located on the ceiling will come down in the middle of the driver and the passenger and the doors and windows. This system will deploy during rollovers.
The Safety Canopy also features four crash sensors, rollover sensors, a headliner made to bend open above the side doors and an inflatable curtain with a gas generator hidden behind the headliner and above the doors of both sides of the car.
This entire system has undergone rigorous testing procedures that have been created by automotive safety experts. The new Ford Safety Canopy system reduces your risk of injury so that you can drive your new EcoSport S with more confidence in Carrollton KY.
If you are in the market for a new Ford model that is safe and reliable, we recommend visiting Earl Floyd Ford to give the new EcoSport S a test drive. Once you have selected a vehicle our Finance Center will get you set up with a loan or a lease. For additional information please explore our direction's page.